What to Do in Buffalo (When You're Not at the Con)
There are many interesting sights to see in Buffalo. This page lists a few of the attractions which caught our eye.
For more info on things to do, visit the Buffalo Visitor Bureau website. You'll find articles on bookstores to visit and other activities. Also, you should check out Step Out Buffalo; they do not have the status of an official government agency, but their website is considerably easier to navigate.
And you could also check out these six event calendars.
Frank Lloyd Wright's Martin House

Buffalo was one of America's leading cities throughout the 20th century, and it has a rich selection of architectural treasures from the period. The Martin House, now a National Historic Landmark, is one of the most notable examples of the work of Frank Lloyd Wright, one of America's most renowned architects. Originally a residence of a wealthy industrialist, the site is now a symbol of civic heritage and an educational resource about the engineering, science, and art of architecture.
Canalside
Canalside is a development district rebuilt in the 21st century to revive an old waterfront area. Today it is a zone of restaurants, shops, galleries, parks, and other attractions, and is a venue for concerts, kids' shows, and water sports. Wide walkways alongside and over the Buffalo River are lined with Adirondack chairs; the area is designed as a pleasant neighborhood to just walk around or hang out with friends and family.
Allentown
Allentown is a historic neighborhood known for its art galleries; when there was one place to go in Buffalo, Allentown was the place. The Allentown Arts Festival in June brings a diverse range of visual and performing artists from across the country, but the area has become a haven for creative sorts to live all year round. There are a lot of cute little restaurants and shops; the area has a reputation for being interesting and authentic without being exclusive or trendy.
African American Heritage Corridor
Michigan Avenue has been a center of African American culture and commerce since the days of the Underground Railroad, and there are many historic sites in this neighborhood, including Nash House, the Colored Musicians Club & Jazz Museum, and the Michigan Street Baptist Church. Guided tours about the area's culture and history are available.
Niagara Falls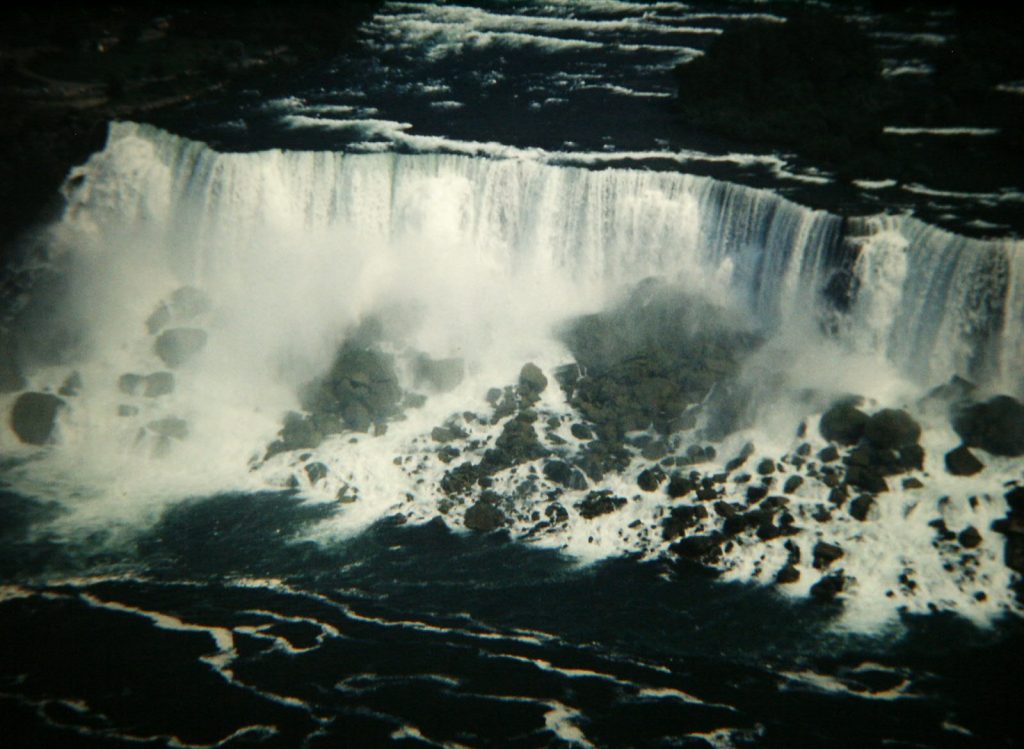 Niagara Falls is one of the great natural wonders of the world, half an hour's drive from downtown Buffalo. Parks on both sides of the river are very beautiful. If you can, bring your passport, because the Canadian side has a better overall view of both falls and many more restaurants and attractions than on the east side. The view from the Rainbow International Bridge is one of Earth's unique vistas (you get better photos if you are walking across). The Canadian side has one of the world's great botanical gardens, a butterfly conservatory, and a host of restaurants and amusingly tacky tourist attractions. If you don't have time to cross, Niagara Falls NY is much smaller, but it has some nice Italian restaurants, and the parks are also beautiful.
Shaw Festival
The Shaw Festival in Niagara-on-the-Lake is a world-class theatre featuring plays by George Bernard Shaw and other 20th and 21st century playwrights. It is one of Canada's leading theaters, second only to the Stratford Festival. It is just under an hour (not counting border lines) from downtown Buffalo and about 25 minutes from Niagara Falls. The town of Niagara-on-the-Lake is a cute little area with many good restaurants and attractions of interest to international theatre-goers, and is a great place to walk around and discover things.
The Pierce Arrow Museum
The Buffalo Transportation Pierce Arrow Museum in downtown Buffalo exhibits classic cars from the Industrial age. Vintage luxury automobiles are displayed as the highlight of this museum, in addition to historical exhibits.